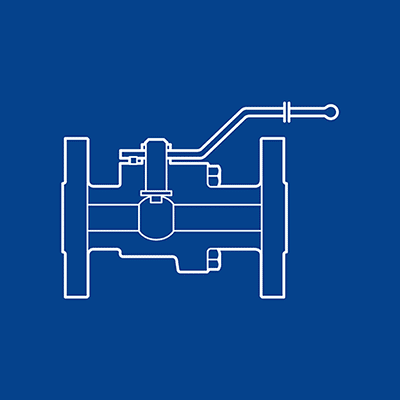 Starline ball valves from stock, modified stock or manufactured under license for all your fast-track requirements!
Speak to a Product Specialist
Contact us to discuss your requirements
Get In Touch For A Quote
Our sales team will be happy to help
Starline Ball Valve Features:
High/low pressure
Single block and bleed
Double block and bleed
Metal seated
Duplex

Starline Italy and the AC Valve Alliance Group have been partners for more than 20 years, helping to develop and supply high quality, ball valves to many industries and applications, including oil, gas and petrochemical and include many world-wide approvals.
With a comprehensive range of forged steel floating ball valves and trunnion mounted ball valves from 100% Western European materials ½" to 36" class 150 – 2500. Worldwide references and approvals including TOTAL E & P, Shell, KOC, PTTEP, INPEX, ADCO, ExxonMobil and Technip. These zero leakage valves also make them ideal for green energy supply, including hydrogen and pyrolysis.
Manufacturing in Italy since 1976, Starline have developed a wide and complete range of forged ball valves in different materials and executions. Their features include:
High quality forged valves
Fully European
Sizes ½" to 36" #150 – 2500
Cadent certified
Learn more
 Benefits
Starline Ball Valves UK carry a comprehensive stock range of Starline products that are shipped globally
Our full workshop & test facilities allow us to fast-track changes that you might require
Need advice on application? Call our experts
Call Now On +44 (0)1530 832 832
Starline Ball Valves Limited. Registration number: 4163559
Starline Italy Direct Supply
If factory lead times are acceptable for your project, we can offer Starline ball valves on direct supply from their factory in Italy to match your requirements due to our close supply partnership with Starline S.p.A. These include factory lead times for standard products as well as products with special requirements.
Starline Ball Valve UK and European Stock Holding
Our Starline Italy stock range of floating and trunnion mounted ball valves is one of the largest and most comprehensive in Europe and we're proud to offer our products to customers worldwide. Stock is available for fast-track delivery from either our dedicated warehouse in the UK or Holland and comes tested and packaged with full traceability to meet your needs.
Starline Ball Valve Modification
Our engineering team has a wealth of experience in the valve industry from design engineering to production and sales in both valve manufacturing and distribution. This expertise is used by the AC Valve Alliance Group companies to provide greater flexibility to its customers with the ability to completely reengineer stock to suit specific technical requirements or site demands.
Working with Starline Italy, we hold a comprehensive range of OEM spare parts which enables us to specify and hold stocks of upgrade materials and components to satisfy a wide range of technical requirements. Our workshop provides full after-market support for our products in repair, refurbishment and retesting.
Starline Ball Valve Manufacturing In the UK
Operating as Starline Ball Valves UK, AC Valve Alliance has provided high quality products to the market with valuable stock and valve modification services for over 20 years.  Due to this close partnership, we can now provide a unique manufacturing partnership together with Starline Italy offering Starline ball valves manufactured exclusively in the UK under licence providing unique fast and flexible client delivery options.